Buy Coffee Beans Online
Welcome to Bloss! We are a UK Coffee Roastery in Kent dedicated to building relationships with the producers of the world's best coffee beans and making them available to you, our customers. We are dedicated to treating farmers with honour and celebrating them for the hero's they are. We search for forest grown, wild harvested coffee, combined with socially balanced sourcing, we're confident in the beans we offer and values we stand for, aiming to delight you with the best, roasted to the highest quality. Whether you are simply tired of instant coffee or are already a coffee fanatic, we would love to join you on your journey and help you to find the unique coffee flavours that are just right for you!
All our beans are ethically sourced and will come with a little story that tells you a bit more about the selection. Bloss isn't just a roastery. We want to provide you with the guidance and information you need to be able to turn our freshly roasted beans into the best coffee you've ever drunk, right in the comfort of your own home. One way you can join our community of coffee lovers and simultaneously help support coffee farmers is by subscribing to receive our flexible speciality coffee package!
Bloss Speciality Blend
Buy our Famous Speciality Coffee Bean Blend. This is a Premium Coffee Blend of single origin coffees. Each chosen and roasted to emphasise its own special characteristic.
BUY NOW
Columbia Popayan Decaf
Try our Columbian Coffee Bean Blend. It is a naturally processed coffee produced by farms in the Popayan Region. Buying Decaf Coffee Beans online has never tasted so good.
BUY NOW
Bloss House Blend
The Bloss House Blend is a combination of some of the best coffee beans you can buy online. This blend is a combination of two high-grade speciality coffee, both of single origins.
BUY NOW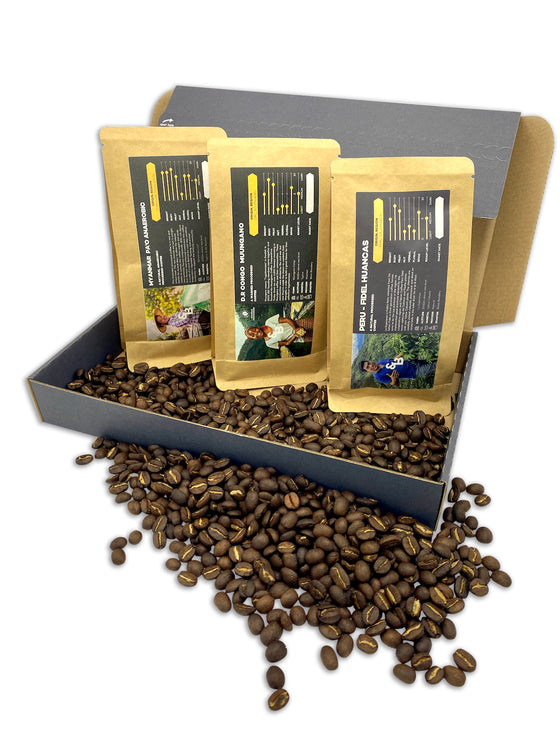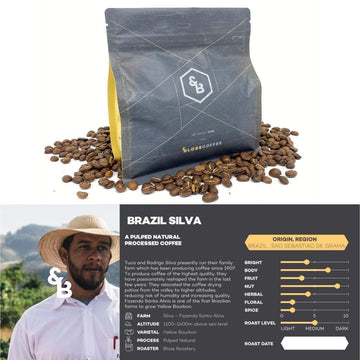 A full selection of
Single Origin Coffee
Select a coffee from a single farm and region to celebrate the unique flavours that are specific to that origin.
SHOP NOW
Traceable Coffee
Tracing coffee back to its origin farm allows you to learn about the individuals behind the flavors. On average, it takes the dedication of seventeen people to bring excellent coffee to your cup. Take the time to get to know the people behind your conscious purchase.
Forest-friendly Tea
We have partnered with Monteaco to introduce their fantastic range of whole leaf teas to you. These teas are not only of exceptional quality, but they also contribute to the preservation of the rich forest life in northern Thailand where they are produced.
Our Newest Edition of Single Origin Coffees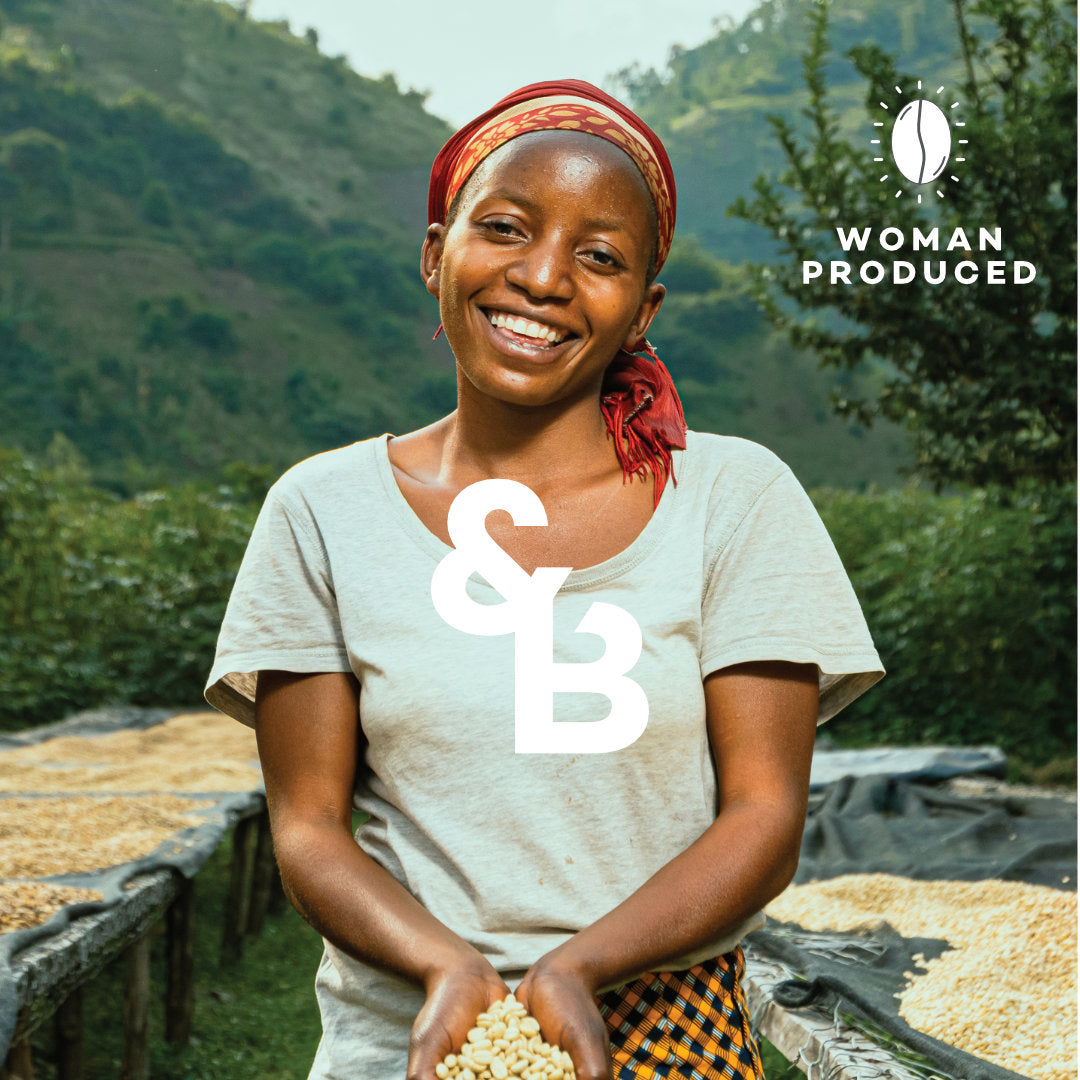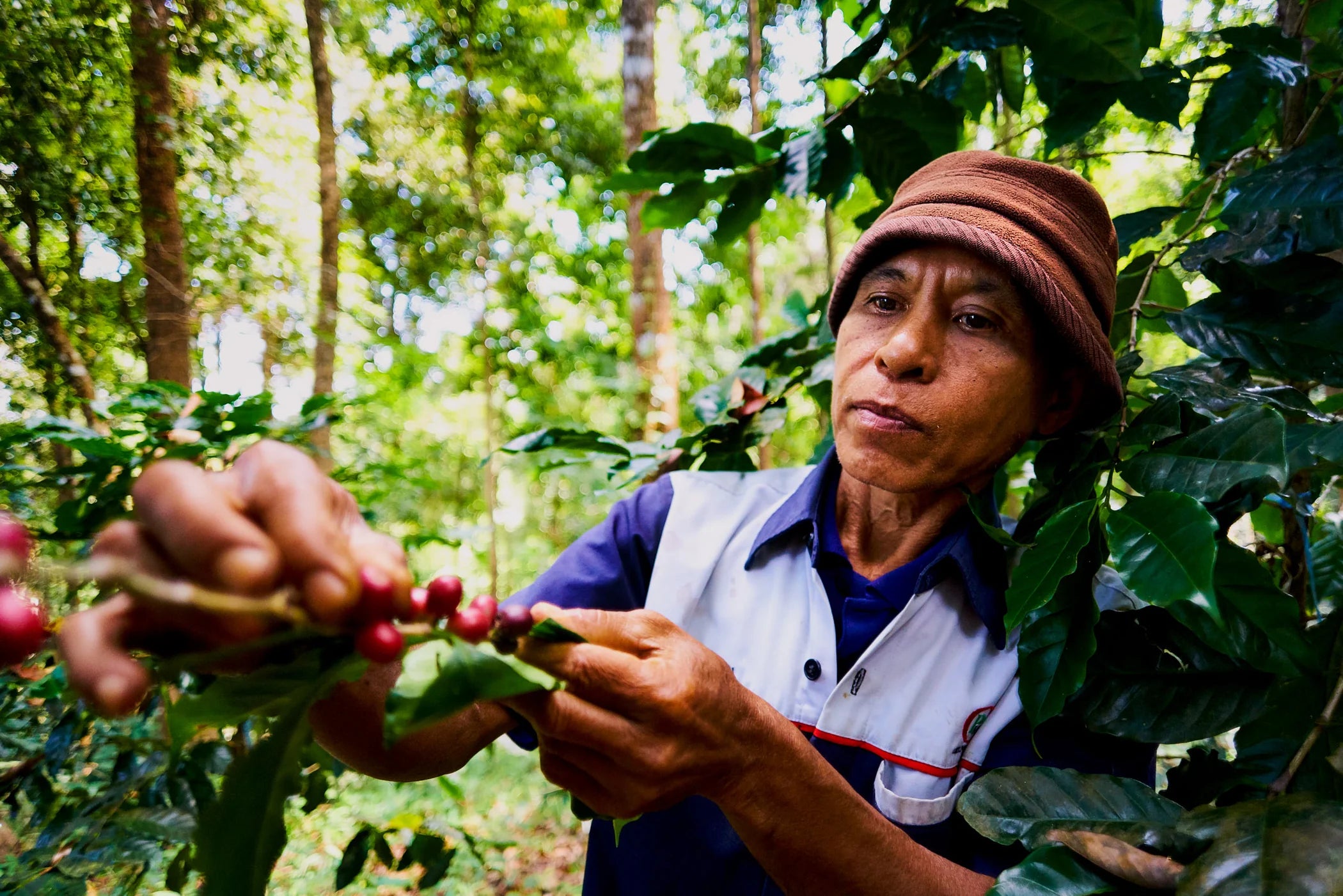 Forest Grown Coffee & Tea
Forests have never been so critical to the well being of our planet as they are right now. This is why we go out of our way to source coffee and tea that are forest grown, multi-crop, or at the very least biodiverse. Together, we can support these natural environments.
At Bloss we have worked hard to make sure that every treat you buy has been grown in a way that doesn't harm our environment.
SHOP RESPONSIBLE
★★★★★

Best coffee I have ever had. Love the coffee & their cafe is a beautiful little getaway & their bloss pie is something else!
★★★★★

Awesome customer care with focus on providing the finest consistent quality coffee roast with a pool of various blends and types.
A family company that loves what it does makes a huge difference!
★★★★★

Visited their cafe, inspired by the story, thoroughly enjoy the coffee. Been using their coffee every day for over a year now.
★★★★★

Add customer reviews and testimonials to showcase your store's happy customers.
★★★★★

Really delicious coffee, from a company with great CSR values. Easy to order through website, and quick delivery.
Traceable for Responsible Buyers
All our coffees are traceable to the farm
Relationships for the Long-haul
the '&' is for a reason! We partner to cultivate value