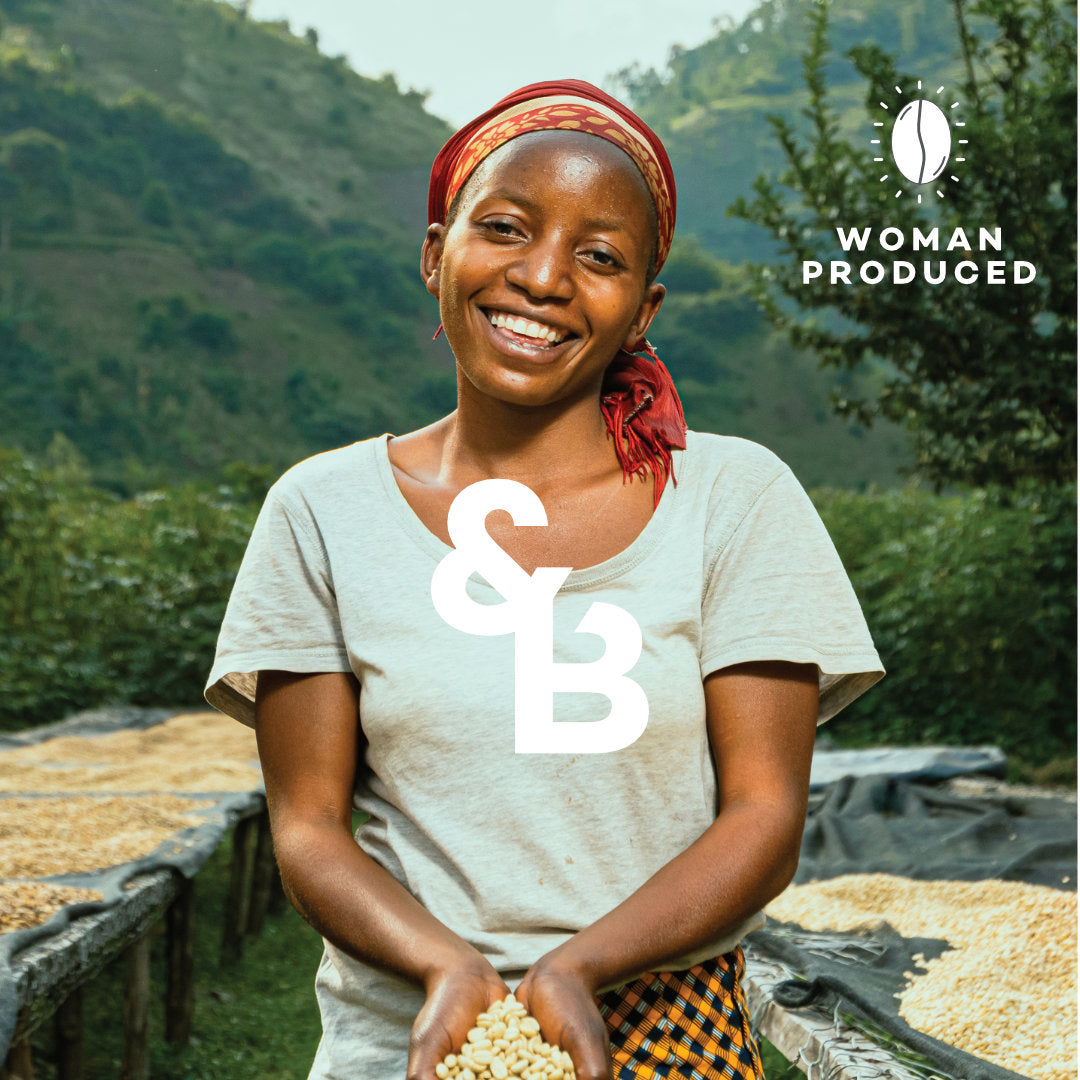 D.R.Congo Muungano
Regular price
£38.00
/
Tax included.
Shipping
calculated at checkout.
---
In stock, ready to ship

Inventory on the way
D.R.Congo Muungano
This is a Washed processed coffee from the south Kivu Region of The DRC. 
This coffee is a FLO fairtrade, and Organic Certified coffee. The production has been certified since 2013.
Muungano means "Togetherness" in Swahili. In 2009, 350 founding members came together and founded the Muungano Coffee Cooperative. Today there are over 4,300 farmers investing in Muungano coffee and their communities. These communities were divided by the civil war, but now they've made the choice to combine their strengths in order to build a great future for their collective togetherness.
We're sure you'll enjoy this flavourful coffee from the DRC.
Coffee Facts
Farmers / Producer - Women's coffee at Muungano Co'op
Agro method - Shade-grown, Organic
Region: South Kivu & North Kivu
Altitude - 1568m - 1900 above sea level
Variety - Typica
Process Type - Washed
History
The Cooperative Agricole Muungano (CAM) was founded in December 2009. It was founded as a farmers' initiative to re-establish the production of high quality arabica to be exported through official channels. The arabica coffee sector in Eastern DRCongo declined after independence in 1960, and collapsed completely in the aftermath of the Rwandan genocide and the ensuing Congo civil wars. As a result coffee along Lake Kivu was neglected, and the production was smuggled across the water at night. In 2007 official estimates were that 3,000 people a year drowned in the course of smuggling.
Initially Muungano rented an old washing station at Mukwidja on the lake shore dating from the colonial period. Then in 2013 they built their first new washing station at Kiniezere and have since added six others across their catchment areas in Kalehe (South Kivu) and Masisi (North Kivu).
Women's coffee at Muungano Co'op
There is a long and painful history of marginalization and abuse of women in Eastern DRCongo. And as in many coffee-producing countries women traditionally do most of the work on the farm to tend to the coffee, while men generally take charge of selling it and controlling how the income is used. In order to start to address the issues of gender inequality in the communities that Muungano serves, the cooperative, in partnership with the UK organisation Twin, embarked in 2013 on a series of initiatives to bring about greater gender equality. Specifically, they have promoted the collaboration between husbands and wives in planning and executing household finances using GALS methodology (GALS - Gender Action Learning System, is a participative methodology using pictures and symbols instead of words.
For many years Muungano has promoted women becoming members of the cooperative in their own right and today over 40% of Muungano's members are women. Women have received leadership training, with Muungano's board currently having three women serving. There is ongoing literacy and numeracy training and savings and credit groups running. Young men and women have been involved in training to become model farmers.
An important part of the gender programme has been the promotion of women owning their own coffee trees independently of their husbands. Then in 2016 with the support of the Elan programme, Muungano started to produce and market coffee produced by its women farmers, traceable directly back to them. This involves having women farmers deliver their coffee cherries to the washing stations on certain specific days each week, after which it is processed, dried and stored separately from Muungano's other coffee. 
Muungano sells their women's coffee at a premium of 20 cents/lb. The use of the premium is decided and managed by the cooperative's women's committee. For a number of years, they have been using the money to buy and tend to goats. When a woman farmer receives a female goat she commits to passing on the first female offspring to another woman, thus enabling the whole group to benefit over time.
Flavour notes

This will depend slightly on the method of brewing, so please refer to our flavour map image for our general flavour description. 

As a pour-over (using a V60 or home filter machine) you'll taste a complex array of stone fruits like plum and nectarine. That nectarine flavour also brings out a zesty clementine or mandarine flavour, but this is subtle and not a sharp acidity. There is also a rich date and resin flavour. One of the most dominant flavours in the nutty notes of chestnut and Brazil nut. Overall this is a high sweetness coffee with a syrupy body and mouthfeel.

As an espresso, we recommend dosing the shot as much as you can! The high sweetness and body with a rich nutty flavour make a very yummy espresso that blends best with cows milk. We don't suggest this to be a good match with oat milk or nut milk alternatives the flavours tend to clash.
Brew Recommendations 

V60 pour-over
Espresso - a double shot of 19g dry weight to 38-42g wet weight shot.